Cookies on the Abercrombie & Kent website
We use cookies to help you get the most from our site. If you continue without changing your settings, we'll assume that you're happy to receive all cookies on our site. However, you can change your
cookie settings
at any time.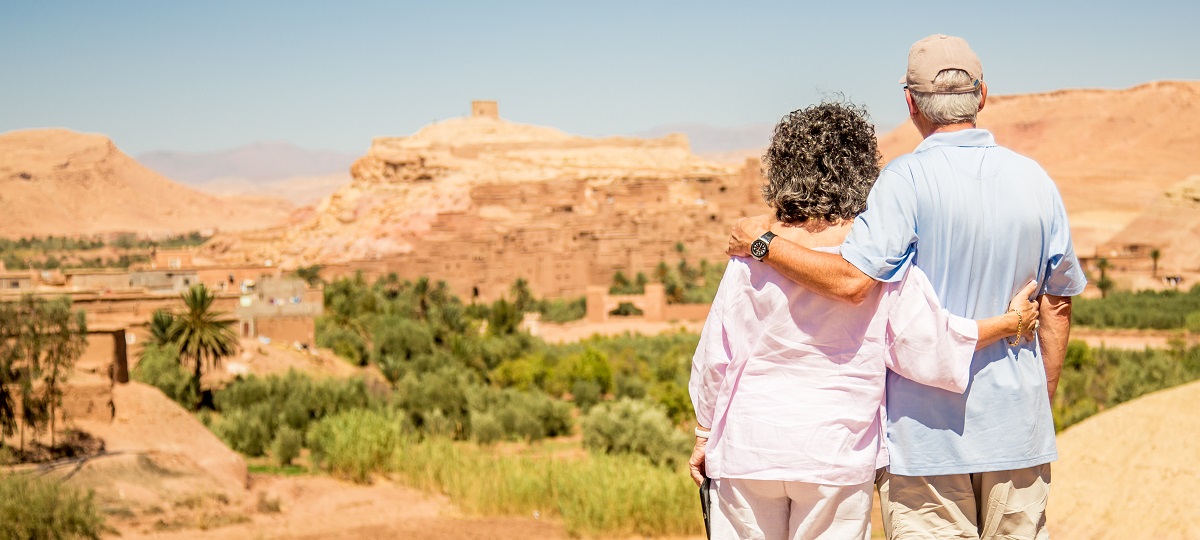 Latest News from A&K Morocco
A&K Morocco Latest Update
Dear A&K Family & friends,  
Exciting news! As of May 18th, 2022; Morocco has loosened its entry requirements for travelers from around the world. 
To enter the national territory: 
Valid COVID-19 vaccine passport (administration of three doses or, only two doses, the administration time of the 2nd not exceeding 4 months, except for the Johnson & Johnson vaccine, where a single dose is equivalent to 2 doses of the other vaccines)

 
OR:

Negative result of PCR test (preferably with a QR code if possible, as it is sometimes requested by local authorities) of less than 72 hours (time between sampling and boarding the last leg of your flight to Morocco flight).

 
Passenger's health form

, to be downloaded online before boarding (also distributed on board),

duly completed

: including the passenger's address and two telephone numbers allowing them to be located, if necessary, during the 10 days following arrival on the national territory.

 
Concerning children: 
No access conditions are applied for children under 12 years old.

 

For children aged over 12 and under 18: the only access condition is the presentation of a negative result of PCR test of less than 72 hours, in addition to a rapid antigen test upon arrival.

 
You can access the full detailed list of entry and exit requirements for Morocco here. And you can reach out to our team for more information specific to your clients' request, but you can also check the in and out requirements depending on your guests' flight itinerary using this link. Specific detailed information about the COVID-19 situation per country can be accessed here.   
We hope this news is as exciting for you as it is for us! We thank you for your continuous support throughout these hard times and we look forward to a great season ahead. 
Warm regards, 
-A&K Morocco team. 
Marrakech Museum of Culinary Art
In the heart of the Medina of Marrakech, the new Museum of Culinary Art has opened its doors to all foodies out there! Showcasing a wide range of traditional Moroccan meals, ranging from appetizers to main courses all the way to deserts: learn the history and story behind each dish and flavor. The museum also offers cooking classes, in addition to an entire "street food" section where guests can try out local treats.
Christmas Shopping with a Personal Shopper
This year, enjoy your Christmas shopping spree in the bustling souks of Marrakech! After discussing your preferences with your own private shopper, spend the afternoon touring the hidden gems of the Medina while hunting for the perfect gifts for your loved ones.
Wine Pairing at Chateau Roslane - Meknes
Although it's not the most obvious choice, Morocco is considered to have the best natural potential for producing high-quality wines, due to its high mountains and cooling influence from the Atlantic. Visit one of the stunning vineyards located between the foothills of the Rif, the Middle Atlas Mountains and the Atlantic Ocean and Mediterranean Sea. This area is known for producing powerful, full-bodied, fruity and expressive wines for over 2000 years. Depart early with your driver-guide and upon arrival in Meknes, visit the wine cellars of Celliers de Meknes winery and Chateau Roslane to learn how the wine is stored. Next visit the tasting room, and as you sip away on your glass, chat with the owners and winemakers about their crops, wines and passion for the industry. Picturesque and breathtaking views of the green vines and blue skies surround you. To conclude the trip, enjoy a Gourmet Moroccan lunch in a beautiful setting before heading back to your hotel.
Sightseeing by Sidecar
Guests can now enjoy an off-the-beaten-track tour of Marrakech, by vintage sidecar. They can discover the red city from a unique vantage point, weaving in and out of the Medina's streets and alleys. The sidecar is comfortable and allows guests to experience the magic of Marrakech between the faily life and historic monuments. They watch the world whizz by and enjoy the wind in their hair. This tour can also be organized outside of Marrakech in places such as palmgrove and Agafay desert.
New Flight: Casablanca to Boston
From June 2019, Royal Air Maroc launched direct flights from Boston to Casablanca. The new connection between these two cities facilitates access to Morocco from the East coast. Flights are scheduled 3 days per week for now (Monday, Thursday & Saturday).
Anima Garden
Created by the famous multimedia artist André Heller, this garden is an invitation to contemplation and serenity. Located 30 minutes from Marrakech city center, Anima offers guests a fine mix of nature and art where colors and forms lead them on a fascinating journey. They should walk slowly, breath in the fresh air and let themselves be mesmerized by paints, photos and many other artistic pieces. Finally, we recommend they take a seat at Coffee Paul Bowles to taste their Moroccan pastries and traditional mint tea.
The Mesmerising North
Explore the blue city of Chefchaouen, featured as one of the places to visit in 2016 by Conde Nast Travel. Discover its gorgeous alleyways all painted in mesmerizing blue colors. Then, your journey will bring you back in time, you will wonder in the labyrinthine 9th century medina of Fes and learn Moroccan handcrafts and Arabo-Andalusian architecture.
---
© Abercrombie & Kent Ltd. All rights reserved
Translate this page
* Translation cannot be guaranteed. For more information in your language please contact us.