Cookies on the Abercrombie & Kent website
We use cookies to help you get the most from our site. If you continue without changing your settings, we'll assume that you're happy to receive all cookies on our site. However, you can change your
cookie settings
at any time.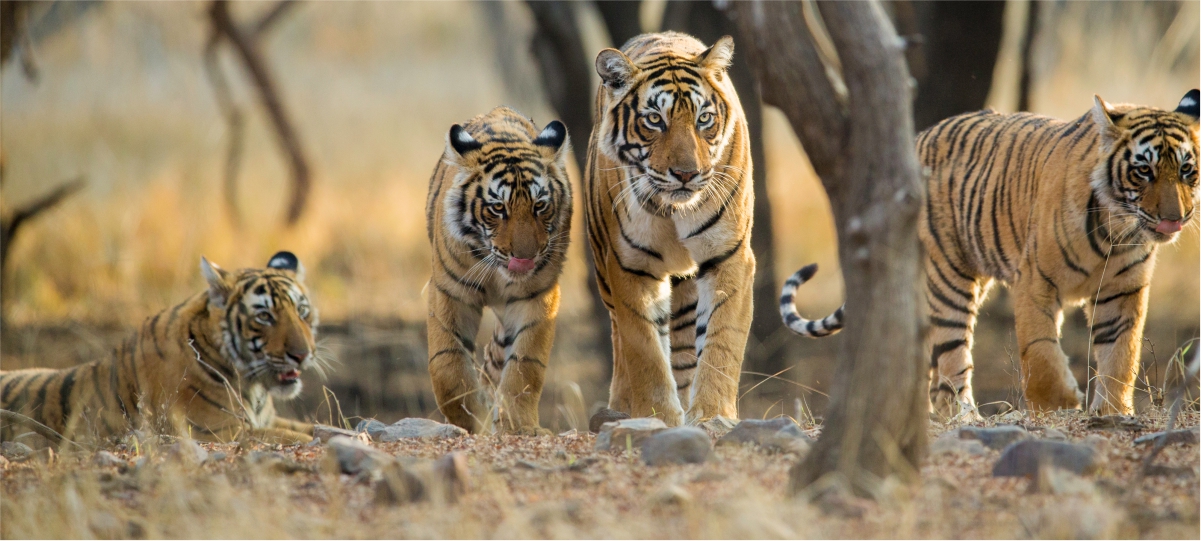 Latest News from A&K India
National Tourism Award 2018-19
Highest distinction & recognition - Abercrombie & Kent India does it again
 At a glowing ceremony, attended by the Honourable Vice President of India and presided over by the Minister of State for Tourism & Culture, Abercrombie & Kent India received the prestigious National Tourism Award 2018-19 for Best Inbound Tour Operator/Highest Foreign Exchange earner – Second Prize (Category – I).
Vikram Madhok, Managing Director and Rishi Kapoor, Vice President- A&K India, collected the award in the illustrious presence of a select group of dignitaries from the Travel, Tourism & Hospitality fraternity on behalf of the A&K India team. The ceremony was held at Vigyan Bhawan, a premier convention centre of the Government of India in New Delhi on "World Tourism Day September 27". This is A&K India's seventh National Tourism Award.
"Receiving this award, reaffirms our position as the indubitable leaders of the Tourism Industry in India who not only indulges clients with luxurious yet experiential travel experiences but also does it all in a sustainable and ethical manner", Mr Madhok proclaimed after the high-profile win.
A&K India: Post Covid-19 - Gearing up for the New Normal
Abercrombie & Kent India is part of the A&K Group of Companies, the World's largest network of DMCs with some 55 offices in more than 30 countries and over 50 Years' experience of looking after the needs of luxury travellers. Travelling with A&K means you benefit from the A&K cocoon every step of the way; the safety of our guests, as well as our staff, is paramount to us.
After nearly two months of lockdown, India has begun to re-open its economy in a phased manner. With cities and districts being designated as green, amber and red zones depending on the scale of infection – restrictions are being eased gradually as people return to work. Domestic flights are scheduled to re-start operations in a calibrated manner from Monday, May 25th, 2020. Lufthansa will resume flights to India from next month and similarly other international airlines are expected to follow. Abercrombie & Kent re-opened its India offices on Monday, May 18th, 2020 and we look forward to welcoming you and your clients to our beautiful country. The health and safety of our travellers and team members is put at the heart of our new global protocols. Along with our hotel partners, tour guides, transporters, and guidelines from the World Health Organisation (WHO), we have put together health and safety protocols, and the same can be shared on request. The measures have been designed to rebuild confidence among travellers so they can travel safely once the restrictions are lifted. We are encouraged that the majority of our clients remain committed for late 2020 and 2021 onwards. That said, we recognize travel in a post-Covid world will have undergone a sea change. Our preferred hotel partners have been very supportive by offering us competitive prices along with flexible terms & conditions for deposits/ cancellations. With these measures in place, we are confident and ready to welcome your clients to India.
Our commitment to Sustainable Tourism
We are mindful of our offerings and assign local staff and guides, promote authentic cultural experiences, showcase regional cuisines and support local artisanship — all with a level of conscious luxury and service, beyond the reach of any other travel company.
Over the last two decades, our engagement with local communities has grown significantly and currently we support four projects.
Deepalaya School in Delhi educates economically deprived children from nearby slum areas, and emphasizes the often-neglected education of girls. 
Digantar School in Jaipur utilises an alternative approach to education for the rural children and includes a skill-development and art programme.
Hansraj Children's Home, Udaipur is a residential school that provides education opportunities for 100 girl students. Our involvement includes improvement of facilities and providing resources for free education, books, meals, and clothes. 
Kacherawala Primary School 

on the outskirts of Jaipur is our most recent project. Through the generosity of our guests, we have facilitated a complete renovation of the school including a digital classroom and installation of essential water and electricity systems.
A&K India is a member of Travel Operators for Tigers (TOFT) which supports a sustainable approach to tourism in the Indian Subcontinent's wildlife reserves. More information here.
We all at A&K India continue to drive a positive change through dedicated strategic investments in education, conservation, healthcare, and enterprise, and inspire our guests and staff to actively support our philanthropic endeavours.
---
© Abercrombie & Kent Ltd. All rights reserved
Translate this page
* Translation cannot be guaranteed. For more information in your language please contact us.