Cookies on the Abercrombie & Kent website
We use cookies to help you get the most from our site. If you continue without changing your settings, we'll assume that you're happy to receive all cookies on our site. However, you can change your
cookie settings
at any time.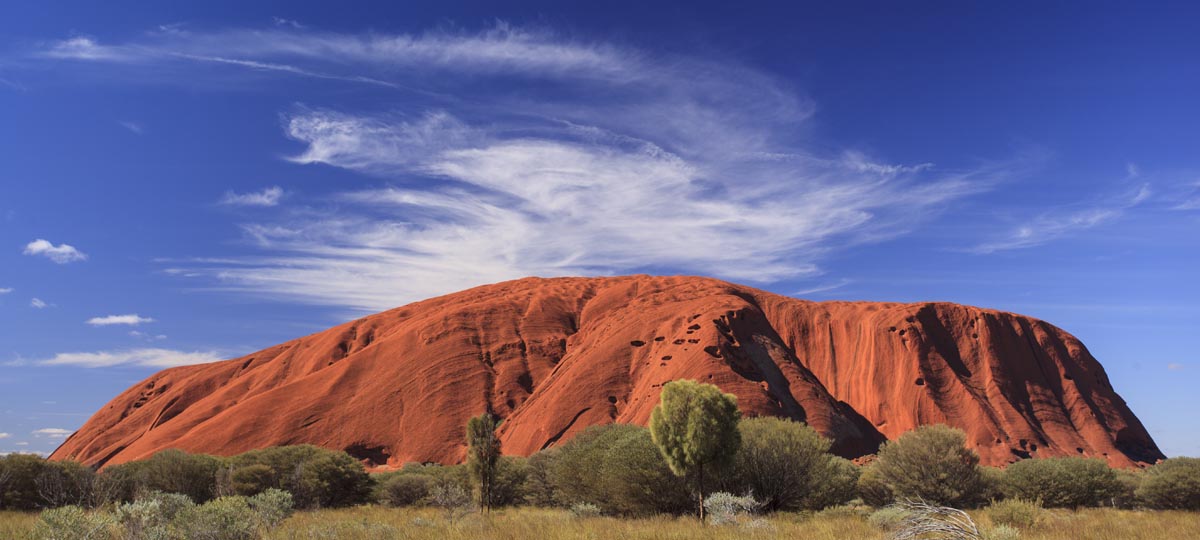 Latest News from A&K Australia
Update from Southern Ocean Lodge
More than three years after Baillie Lodges' award-winning flagship property Southern Ocean Lodge was razed in the Kangaroo Island (KI) bushfires, the rebuild of the globally celebrated luxury lodge has commenced. Dubbed 'SOL 2.0', the new-look Southern Ocean Lodge is scheduled to be open on the 6th of December.
SOL 2.0 will largely maintain the original lodge footprint with 25 luxurious guest suites easing along the coastline. In a deft design manoeuvre, each of the suites has been reoriented to offer even better views of the ocean and coastal wilderness, where the eye was always drawn to the glorious sunrise, sea mists and thundering cobalt waves breaking on the shore.
A new ultra-premium suite, the 640m2 Ocean Pavilion which follows the 'owner's residence' style pavilions across the Baillie Lodges portfolio, sits remotely offering expansive views of the Southern Ocean, outdoor terrace with wet-edge pool and private accommodation with up to four bedrooms and bathrooms, or a combination of two separate suites.
The Osprey, Remarkable and Flinders suites will be reinstated with upgrades and layout tweaks to make the most of the coastal outlook.
The rebuild of SOL 2.0 will see the return of the lodge's original architect Max Pritchard along with his partner Andrew Gunner. The new lodge will once again be a champion of South Australian and KI suppliers of food and beverages, where a commitment to using exclusively local produce is a veritable boon to the regional economy.
Explore our Insider Access Experiences
Animal Conservation at Raptor Refuge, Tasmania
Revel in an intimate encounter with the winged patients of the Raptor Refuge, exclusive to A&K. Observe behind-the-scenes procedures, witness the Peregrine Falcon whizzing around the flight tunnel, and spot wedge-tailed eagles in Australia's largest flight aviary. Leave with a greater understanding of the wild beauty and strength of Australia's greatest birds
Cooking Class with NZ MasterChef Finalist, Kaikoura 
Join MasterChef Finalist Fiona Read as you taste your way through the wild Kaikoura landscape in a hands-on, farm-to-table cooking class. Reconnect to the land and sea as you go foraging in her sprawling gardens for ingredients to cook with, and then indulge your creations with local beer and wine.
Private Artist Encounter, Queenstown
Discuss all things art and art history as you encounter famed artist Thomas L Brown at his renowned Queenstown art gallery. Peruse the fascinating collection as you hear tales of Brown's early life studying at Paris's Louvre and living in Switzerland where he captured the beauty of the majestic Swisse Alps.
Explore A&K Australia's First Nations Experiences
Explore Kuku Yalanji Country
Where the Daintree Rainforest and the Great Barrier Reef meet, explore Kuku Yalanji land escorted by a local Kuku Yalanji guide, sharing the connection they have to Country. Learn about the environment, native plant use, medicines, and foods, and sample seasonal bush tucker while gaining an insight into the history, culture, and traditions of this area's First Nations people.
A private tour can travel north or south of the Daintree River - Gain an insight into how the Kuku Yalanji people see and use the natural environment, learn about different foods and medicines utilized from nature, sample some seasonal bush tucker, collect shellfish and try traditional Aboriginal hunting practices.
Have a go at boomerang and spear throwing and if you are lucky, catch a mud crab.
Indigenous Art & Culture
Learn how to understand ancient Dreamtime stories and local history, as told through Indigenous paintings, during an art class with acclaimed First Nations artist Brian 'Binna' Swindley. Held at Janbal Gallery, you'll create your own unique painting using traditional techniques, and Binna will share stories about bush foods, construction materials, and medicines.
As well as learning about Aboriginal ochre paints, Indigenous art history, and painting techniques, Binna will tell you stories about traditional bush foods, construction materials and medicines.
If they are in season when you visit, he will show you useful plants including Black Palm (Duwar), Mat Rash (Jilngan), and Soap Tree (Karrandal) that he has growing at Janbal Gallery.
You can also learn the stories and meanings behind some of Binna's paintings, including his signature Yiki People and share precious East Coast Kuku Yalanji Dreamtime stories about the animals, environment and language of the Indigenous rainforest people from Mossman and the Daintree rainforest in Tropical Far North Queensland Australia.
On Country in Litchfield
Take the road less travelled from Darwin to Litchfield National Park, learning the real story of this land from First Nations guides. Visit several scenic and culturally significant locations including Florence Falls, where you can swim in the clear natural pools. Learn about how bush resources are used and enjoy an exclusive visit to private land at Woolaning Spring.
Learn about the many termites, and primary herbivores of the Northern Territory, and the huge housing complexes they build. Be amazed at how indigenous people use these industrious creatures and their homes.
Be exclusive visitors to Tess's family's private land at beautiful Woolaning Spring. Take a therapeutic dip in the warm spring waters or explore the remains of Tess's family's sawmill camp.
Visit iconic Wangi Falls, its plunge pool a popular dry season swimming spot, and a special place for indigenous women. Cool off with a swim or explore the nearby lush rainforest, home to a variety of birds and restless fruit bats. 
See stunning Florence Falls from the plateau-top lookout. Keen swimmers can tackle the 135 stairs that lead down to the clear, refreshing waters of Florence's stone-walled gorge and plunge pool.
Hands-on conservation efforts in the Great Barrier Reef
Embrace a rare opportunity to explore the remote northern Great Barrier Reef on a luxurious expedition aboard the 70ft luxury motor yacht Aroona. Travelling with a small group of like-minded travellers, you also have the exclusive opportunity to participate in the Great Reef Census - a world-first citizen science effort to survey the Great Barrier Reef. This partnership project developed by the Citizens of the Great Barrier Reef in collaboration with leading research and management institutions, allows your clients to help gather data that drives impactful on-the-ground projects, delivers vital insights for management and ultimately, advances conservation outcomes for the iconic Great Barrier Reef.
Be spellbound on daily diving and snorkelling adventures, exploring miles of reef in world-renowned sites from Lagoon Reef to Raine Island, each home to spectacular seascapes and shipwrecks, thriving schools of fish, captivating coral gardens and reef walls bursting with a kaleidoscope of marine life. Led on daily explorations by Aroona's experienced crew, there is also plenty of time to relax aboard in five-star comfort, savouring personalised dining delivered by your private chef. Your charter includes fishing rods and tackle, snorkelling and scuba gear including protective suits and wetsuits, a five metre inflatable pontoon and two stand-up paddle boards.
Contact one of our expert journey designers to find out more. 
Stories of Outback Queensland
Soar across ancient sandstone escarpments, magnificent rivers and endless outback landscapes on this heli-experience like no other, exclusive to A&K. In the company of your indigenous host and guide, a traditional custodian of this region, you'll be choppered inland from Cairns or Port Douglas to the remote ancient lands where an extraordinary cultural experience awaits. Be guided on a unique and privileged discovery of the amazing Quinkan rock art, regarded by UNESCO as one of the 10 most significant bodies of rock art in the world, spellbound as your indigenous guide interprets the painted stories of his people, the Kuku-yalanji. Learn more about Australia's Indigenous history at this magnificent and culturally significant site and admire the extraordinary depictions of Quinkan spirits, fertility symbols, ancient guardians, totems, turtles and crocodiles, some at least 20,000 years old.
Return to the helicopter for the short hop to Palmerville, experiencing an exclusive immersion into life on this working cattle station. Meet the station manager and get a firsthand glimpse into outback life - mustering cattle, fencing or dam building, depending on the time of year and the season.
Return to your coastal retreat at the end of a rewarding and insightful outback adventure.
Contact our expert journey designers to find out more. 
Tour Raptor Refuge
Located south of Hobart, the Raptor Refuge is the only one of its kind in the southern hemisphere which, under the guidance of passionate conservationist Craig Webb, takes in injured birds of prey and, with a small team of volunteers, rehabilitates them for return to the wild.
A&K travellers in Tasmania have the unique opportunity to visit the refuge and enjoy a level of access beyond anything that is offered to the general public and other guests. While we may not be able to visit in person right now, Craig and his team have put together this engaging virtual tour of the refuge, showcasing the work they do, and some of the feathered residents benefiting from rehabilitative care.
Take the tour for yourself HERE and you can check out more about the Raptor Refuge on the AKP website.
We look forward to welcoming your clients to the inspirational Raptor Refuge when the time is right.
Approved by the Australian Tourism Export Council as COVID ready
The Australian Tourism Export Council COVID Ready Badge, identifies A&K Australia as a COVID Ready business and represents that we are currently operating inline with the NCCC COVID safe guidelines and other relevant state based guidelines.
Approved by the Australian Tourism Export Council - Tourism Trade Checklist
The Tourism Trade Checklist Badge identifies A&K Australia as part of Australia's trusted Tourism Trade Checklist and represents business trade compliance within the tourism industry.
Coronavirus (COVID - 19) - Travel Information
Abercrombie & Kent Australasia is part of the A&K Group of Companies, the World's largest network of DMCs with some 55 offices in more than 30 countries and over 50 Years' experience of looking after the needs of luxury travellers. Travelling with A&K means you benefit from the A&K cocoon every step of the way; the safety of our guests, as well as our staff, is paramount to us.
This means that we have a robust support team to handle rapidly evolving situations such as the Coronavirus (COVID-19) outbreak, whether supporting our guests or our staff around the globe.

In all our destinations, our local teams are closely monitoring the development of Coronavirus and we will contact you should there be any immediate need to review your travel plans.
In addition to our usual high standards of care, our DMC offices are also ensuring similar levels of protection when it comes to Coronavirus. We are prepared in case of any suspicion of coronavirus risk to guests or staff to ensure that anyone who does become unwell is quickly cared for in the right way. Wherever possible in the event of illness, our staff will be on hand to assist and to minimise the impact on others.


Cancellation policy
For those due to travel soon, if you have concerns about the trip and the impact of Coronavirus on travel plans, please do contact us to discuss your options. Whilst, in most cases, there is no reason to change these plans, we do understand the many concerns that our guests and Travel Advisors may have in the current climate.
Behind The Scenes Experiences in Canberra
Kathie Sikkes, General Manager of Abercrombie & Kent Australia and New Zealand, would love to share her top three experiences from her recent familiarisation trip to Canberra. She was fortunate to visit many of the city's notable sights including the National Gallery, Parliament House and the War Memorial.
1. National Gallery of Australia: A feast for the senses.
The wonders on offer at the National Gallery extend beyond the creative pieces on display. From admiring iconic masterpieces to savouring an incredible degustation dinner, discover an unforgettable, luxury experience at the National Gallery of Australia: A Feast of Icons.
In an exclusive after-hours tour, join an expert guide as they reveal the secrets and stories of iconic works from the National Gallery of Australia's extraordinary collection, including Blue poles by Jackson Pollock.
The National Gallery of Australia allows guests to step into a world seen through the eyes of artists. It is a world of creativity, identity and courage. Deepen your experience in a feast for the senses, an exclusively curated dinner with each course inspired by a work of art. Held in the private dining room with a stunning outlook over Lake Burley Griffin, this will be a meal to remember.
As a memento of the evening, each guest will receive a souvenir edition of the gallery's Collection Highlights, personally signed by the director.
It is worth visiting at any time of the year, with an annual calendar of stunning major exhibitions, an unsurpassed national collection, a dynamic program of public programs and live art events.
2. Parliament House
Enjoy once-in-a-lifetime behind-the-scenes access to Australia's Parliament House, and savour a fine dining experience.
On an exclusive tour, guests will gain an understanding of architect Romaldo Giurgola's unique vision—from its European origins to its Australian materials and the interpretation that rivals Walter Burley-Griffin's Canberra plan.
Don your hard hats for an exclusive visit to the Parliamentary Art and Furniture Collections and  other off-limits spaces. Walk away with a gift bag including the book Interwoven by Pamille Berg on the commissioned art and craft of Australian Parliament House, and a bottle of 'Parliamentary Librarian's Gin' produced exclusively for us by McHenry's Distillery, Port Arthur.
Following your explorations, in-house chefs will prepare a High Tea with seasonal offerings, paired with a sample of local Canberra-region wines (or beers, if that's more to your taste). Your day finishes with a tasting of our in-house gin (and tonic) and some tasty delicacies.
3. The War Memorial
Gain unrivalled insight and access into the Australian War Memorial's invaluable collection and the unique personal stories behind it, during the new experience entitled, The Soul of the Nation.
Join an experienced guide for an engaging private tour of the Memorial's Commemorative Courtyard, and hear some of the stories of service and sacrifice behind the over 102,000 names on the Australian Roll of Honour.
Enter the breathtaking Hall of Memory and gaze upon one of the largest and most captivating mosaics in the world. Guests may pay their respects and place a poppy of remembrance on the Tomb of the Unknown Australian Soldier.
Following the tour, join one of the Memorial's curators for a private viewing of their unique collection of rare and beautiful letters, maps, photographs and diaries from soldiers and their families —many over 100 years old. Rarely displayed works by some of Australia's most important artists of the last century are also available for viewing.
---
© Abercrombie & Kent Ltd. All rights reserved
Translate this page
* Translation cannot be guaranteed. For more information in your language please contact us.